ELECTRIC PROPULSION SYSTEM
A robust, versatile, and cost-effective propulsion system to provide wide mobility
to small satellite platforms and nanosatellite deployers.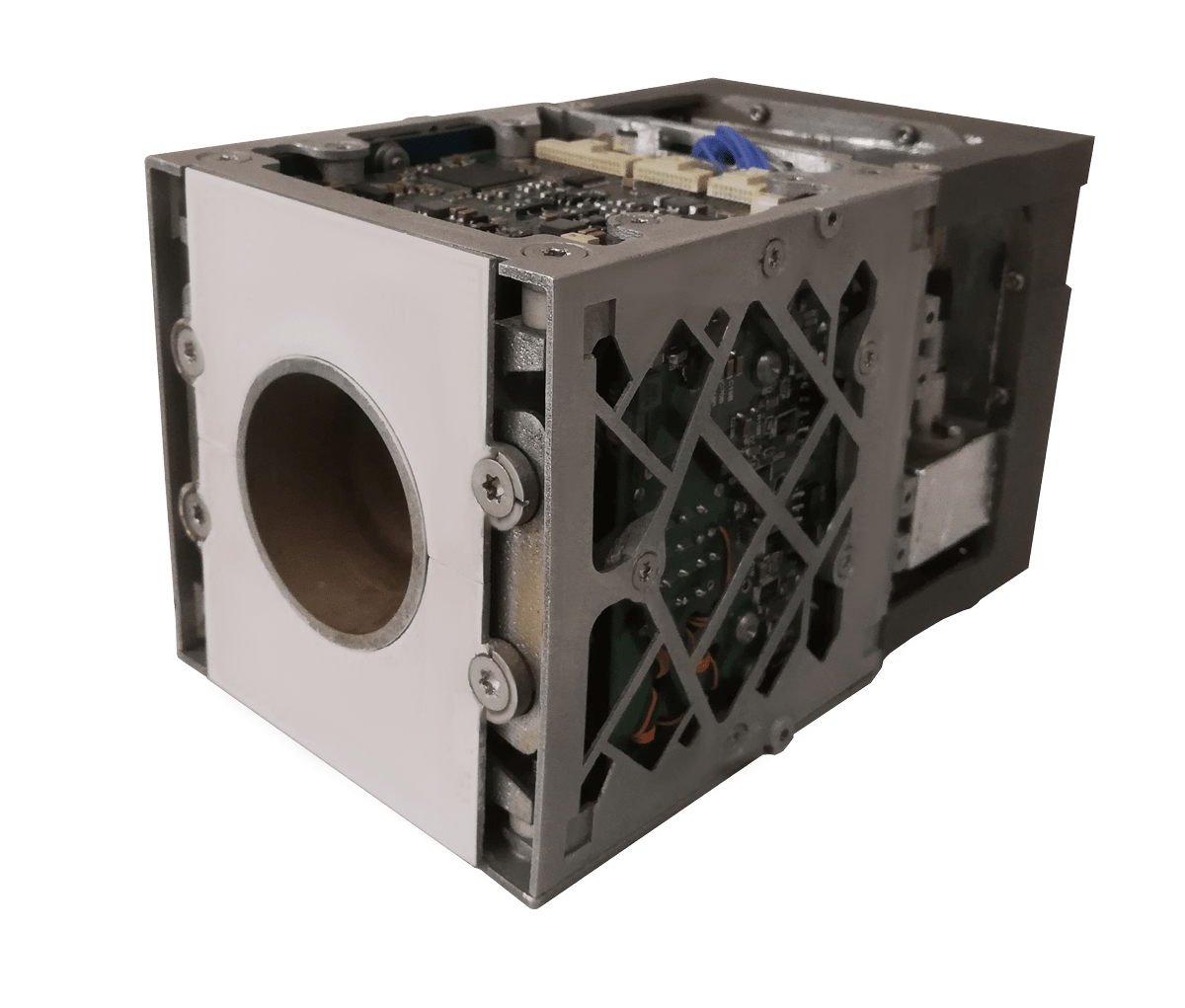 REGULUS-50 enables new mission scenarios and efficiently makes in-track maneuvers possible, compensates drag in VLEO and performs end-of-life operations.

CONTINUOUS DRAG COMPENSATION
A Plug&Play propulsion system designed to be easily integrated into different satellite platforms and to match customer's requirements, with minimal customization efforts and costs.
| | |
| --- | --- |
| Thrust | 0.25 – 0.65 mN (highly modulable, 0.55 mN @ 50 W) |
| Specific Impulse | Up to 650 s (550 s @ 50 W) |
| Input power | 30 – 60 W (50 W nominal) |
| Mass flow | 0.1 mg/s |
| Volume | 93.8 x 95.0 x 151.0 mm referred to a Total Impulse of 3000 Ns |
| Weight | 2.5 kg @ 3000 Ns |
| Electric Interface | 12 V DC regulated |
| Communications | Can-bus or I2C with CSP protocol |
REGULUS-50 technology derives from the Magnetic Enhanced Plasma Thruster technology. The absence of electrodes, neutralizer, grids, and any component subjected to deterioration, results in an increased system simplicity, making REGULUS suitable for high Total Delta-V missions.
Different total impulses can be provided under specific customer requests, varying the tank size and thus the overall volume of the propulsion unit. The system is designed to work with Iodine, but other gases (e.g., Xenon, Argon, and CO2) can be used to meet customer needs.
TIMELINE
REGULUS-50 DEVELOPMENT PHASES
Development of the first Magnetically Enhanced Thruster design.
Plasma source operational tests and prototype test with thrust measurement.
Miniaturized Power Processing Unit and Electronics miniaturization optimized to achieve lower mass, size and complexity.
Full scale thruster assembly including Power RF conditioning, control electronic and Iodine feeding line was designed, developed and tested.
Qualification Model environmental tests: Thermal Vacuum, Vibration, Electro- Magnetic-Compatibility, Life.