OUR MISSION
We develop innovative engines to serve small satellite platforms. We work with creativity, determination and commitment to open unexplored mobility forms to small satellites and unlimited windows to access space.
OUR VISION
We dream the day when each of us will have a personal satellite to move in space and to look at the Earth with new eyes.
WHAT WE DO
We provide simple, versatile, customizable, and cost-effective electric propulsion systems, cold gas systems and chemical propulsion systems for microsatellites and hybrid rockets for microlaunchers, small upper stages, and sounding rockets.
FACILITIES
T4i new headquarters are in Monselice (PD), Italy. T4i decided to move and expand its facilities to allow testing and mass production. The new site counts on 1600 m2 of internal area and 1600 m2 of external area. The internal area is being equipped with a laboratory dedicated for electric and cold gas propulsion systems manufacturing and a clean room for their assembly; an electronic laboratory; an area dedicated to the chemical propulsion systems manufacturing and assembly; and a control room for the fire tests that is being performed in the external area.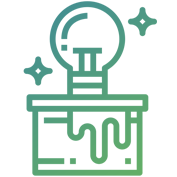 CREATIVITY
We believe in creativity as the engine to make dreams reality.
SUSTAINABILITY
We believe in human, economic, and environmental sustainability to ensure next generation's future.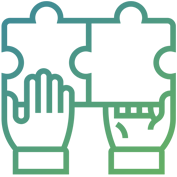 TEAM
We believe in the team as the core element where diversities converge in a unique, strong, unified, and inclusive identity.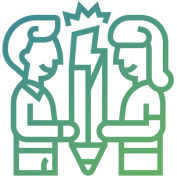 DETERMINATION
We believe in unconditioned determination as the mean to tear down all the obstacles.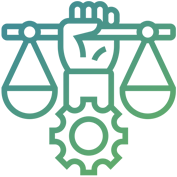 ETHICS
We believe in ethics as harmony among people, companies, and society.
UniPD Space Propulsion Group is created.
Starting work on electric and chemical propulsion systems.
T4i – Technology for Propulsion and Innovation is established by the University of Padua Team.
T4i wins the Italian Award "Premio dei Premi" in the innovation field.
T4i wins the Italian Master Startup Award and the Italian Innovation Award "Premio dei Premi"
T4i achieves the Second Place at the INNOspace Masters OHB Challenge.
T4i wins the first ESA grant to develop an electric propulsion system.
T4i goes in Space for the first time with REGULUS Electric Propulsion System.