ELECTRIC PROPULSION SYSTEM
A scale-up version of REGULUS-50
for the in-space mobility of micro- and minisatellites.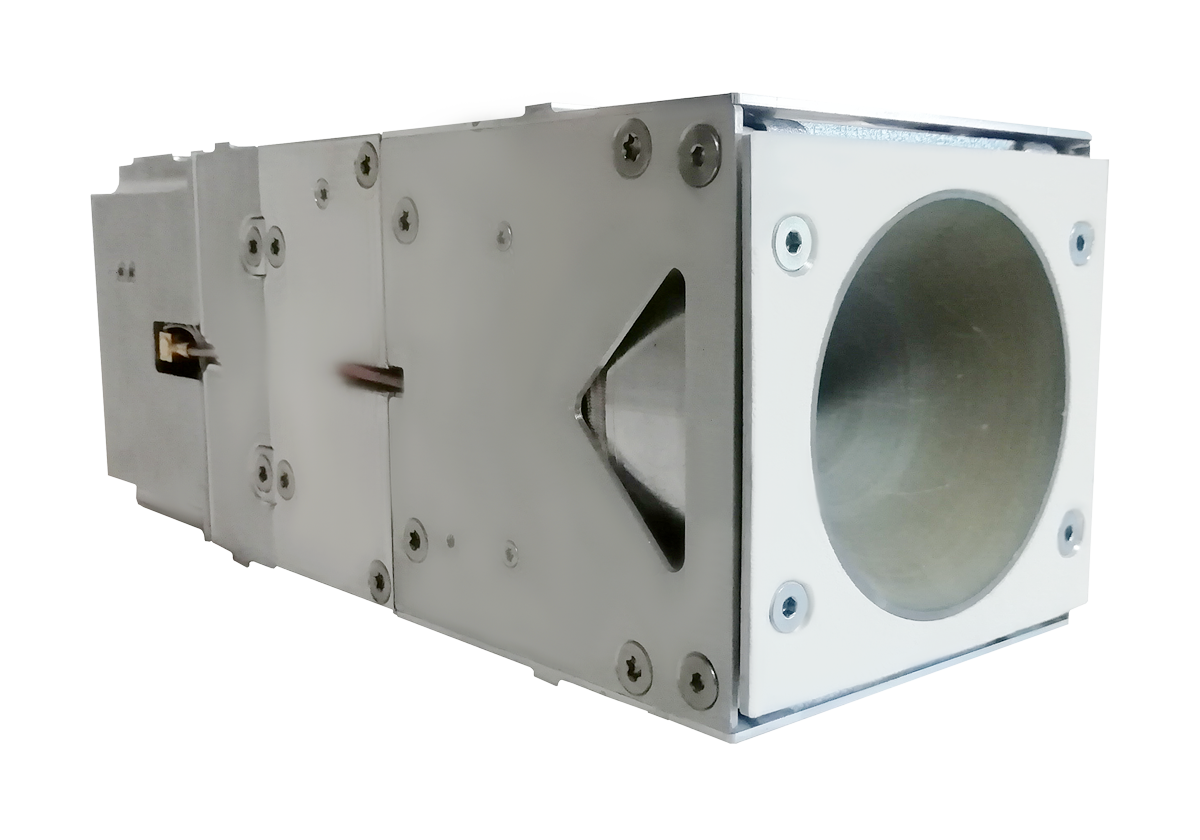 REGULUS-150-I2 enables new mission scenarios and efficiently makes in-track maneuvers possible, compensates drag in VLEO and performs end-of-life operations.

CONTINUOUS DRAG COMPENSATION
A propulsion system designed to be easily integrated into different satellites and to match customer's requirements, with no customization efforts.
| | |
| --- | --- |
| Thrust | 0.3 – 1.6 mN (highly modulable, 1.6 mN @ 150 W) |
| Specific Impulse | Up to 720 s (@ 150 W) |
| Input power | 50 – 150 W (150 W nominal) |
| Mass flow | 0.2 – 0.35 mg/s |
| Volume | 11 x 11 x 30 cm (tank excl.) |
| Weight | 4.5 kg |
| Electric Interface | 28±4 Vdc (24-32 Vdc) |
| Communications | CSP over I2C or CANBUS and CSP over KISS-RS422 |