TRAP Test on Virgin Galactic 01
The first Virgin Galactic 01 mission ended successfully with the spacecraft returning to the Spaceport America in New Mexico after a 75-minute flight and having carried out 13 experiments on board.
One of the experiments was T4i TRAP, a highly innovative evaporator designed with the support of University of Padua's CISAS (G. Colombo) Centre for Space Studies and Activities that was in charge of testing. This evaporator will be used for a new generation of T4i cold gas propulsion systems.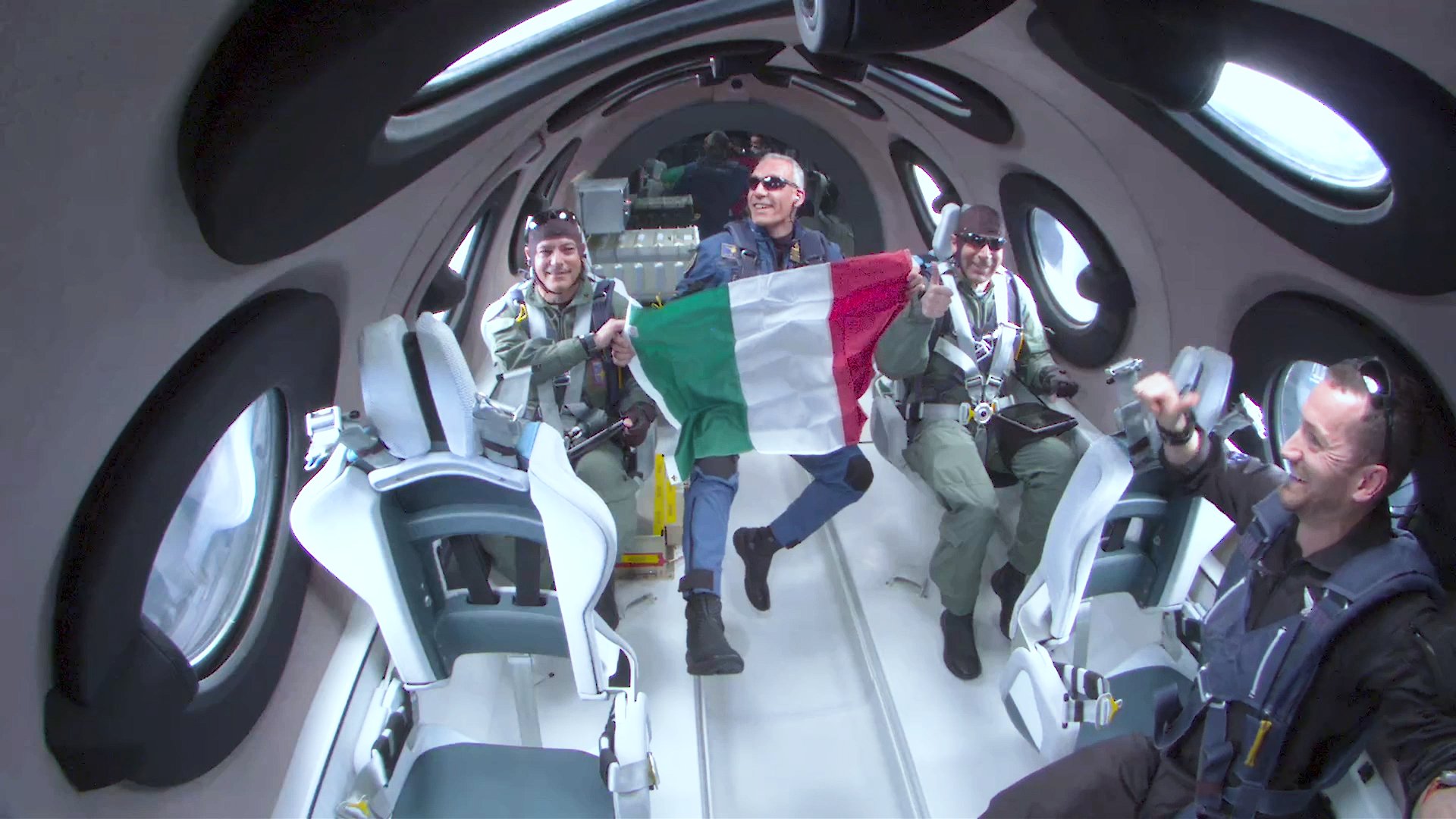 We want to warmly thank the Italian Air Force, the CNR, and Virgin Galactic for this incredible opportunity.
For further information on the experiment, please download the booklet below.
Photo and video credits © Virgin Galactic