Mono-Propellant
Simple, Versatile and Cost Effective
mono-propellant hydrogen peroxide
propulsion systems
our product
mono
propellant
Simple, Versatile and Cost Effective mono-propellant hydrogen peroxide propulsion systems to provide mobility to satellite platforms and nanosatellite deployers providing up to 50 N of thrust.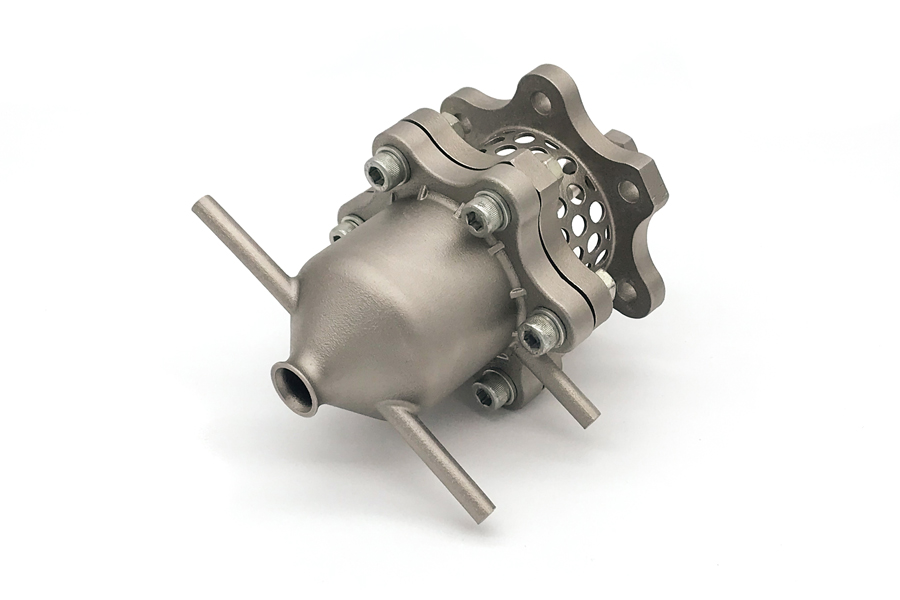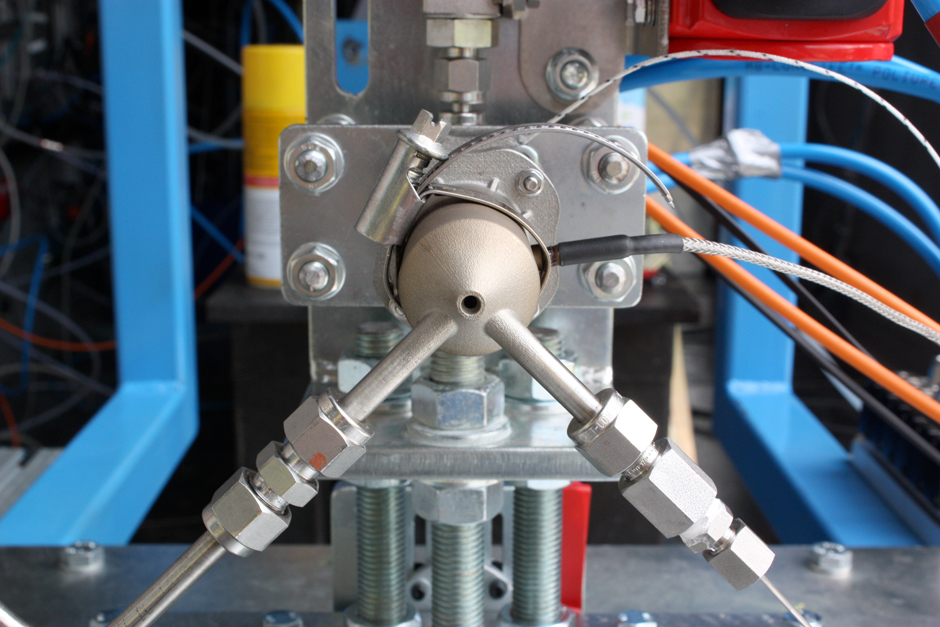 The system is specifically conceived to represent a trade off between costs and performances, targeting a substantial cost reduction respect to currently available hydrazine mono-propellant units.
The system is customizable on thrust, expansion ratio and accommodation to fit specific customer needs.
Hydrogen peroxide is a green non toxic mono-propellant. Furthermore our system uses highly stabilized peroxide which, respect to MIL-Grade peroxide allows for reduced compatibility issues.
The system is restartable many times.
The system allows for a 1:5 throttleability.
Current delivered specific impulse of 155 s.
APPLICATIONS
Orbit raising, Orbit changes, Station-keeping, Decommissioning, Momentum Wheel desaturation, ACS.
ACHIEVEMENTS
Different versions of the motor are under development since 2014. Several laboratory models have been developed and tested. A 10 N Engineering model is under development. Currently TRL 5.
DEVELOPMENT
An internal development is currently ongoing to target TRL 6.