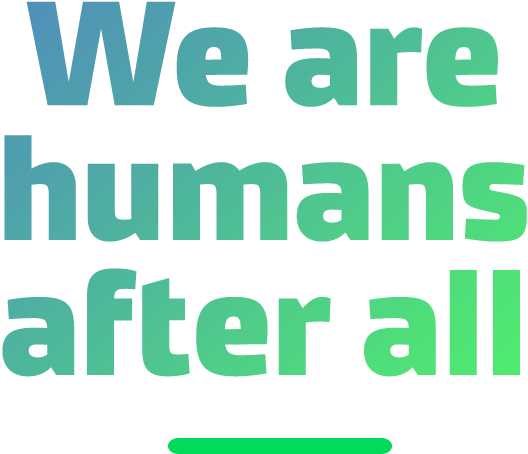 DANIELE PAVARIN
CEO
I'm T4i CEO and a Professor at the University of Padua. I worked for about 20 years in the field of hypervelocity accelerators, plasma thrusters and hybrid rockets, coordinating a group developing prototypes through integrated numerical and experimental approaches.
ELENA TOSON
Space Business Development Manager
I'm a Ph.D. in Aerospace Engineering with several years of experience as Manager of space related projects and with Business Development and Commercial competences in the Space sector. In T4i I'm managing the Business Development and Marketing activities.

FRANCESCO BARATO
R&D Unit Manager
I hold a Ph.D. in Space Science and Technologies and in T4i I'm currently in charge of the chemical space propulsion activities. My main tasks are numerical modelling, theoretical investigation, system design and optimization, project management. I'm an aeronautic and space enthusiast.
FABIO TREZZOLANI
Senior R&D Engineer, Plasma Propulsion
I took a Ph.D. in Science, Technology and Measurements for Space in March 2015 at the University of Padua. Since 2010 I've been working on the development and testing of innovative plasma sources for industrial and aerospace applications. I love handcraft work, history, science fiction and painting.
MARCO MANENTE
Manager Plasma Propulsion
I am one of the founder and shareholder of T4i. I hold a MSc in Mechanical Engineering and a PhD in Space Science and Technology. I manage the plasma segment of T4i and I am the System Engineer for REGULUS project. I like history, reading, popularize science and sailing.

NICOLAS BELLOMO
CTO
I'm a Senior Propulsion Engineer and CTO at T4i. I hold a Ph.D. in Science Technologies and Measurements for Space. I'm expert on Propulsion Systems, mainly Hybrid Rockets design and testing and in race car design, autonomous robots…

ALESSANDRO RUFFIN
R&D Engineer, Hybrid Propulsion
I'm a research and development Engineer for Hybrid Propulsion and I have been working for T4i since 2015. At the end of my PhD course in Space Sciences, Technologies and Measurements I became part of the team. My daily activity involves the design development and testing of hybrid chemical systems.
ANTONIO SELMO
Senior Engineer
I'm a Ph.D. in Electromagnetism and Electronic Engineering. I count on more than 30 years of experience in design and realization of electronics for space and other environments. I also grew my experience in detection of small electrical signals from biological tissues in a noising environment. In T4i I am a senior engineer focused on plasma thruster.
ANNA FARINA
Administrative Manager
I have a diploma as business management technician and expert in marketing and sales networks. In T4i I am the administrative manager and mainly I deal with the management of personnel, organization of corporate travels, reporting of expenses and management of relationships with suppliers. Mom of three children, I like cooking, gardening and reading books on pedagogy.
DAVIDE SCALZI
Project Engineer
I gained a MsC in Aerospace Engineering in September 2018. Starting from 2017, thanks to my thesis work, my research field is focused on plasma, in particular for the study and the realization of tests of a plasma thruster powered by iodine. I am passionate about space, astronomy and meteorology.
ELEONORA LENCI
Web Marketing & Communication Manager
I hold a bachelor degree in Foreign Languages, Literatures and Cultures. After having concluded my universities studies, I attended different training courses and I got interested into the Social Media Marketing field. In T4i I take care of Web Marketing and Communication activities.
FEDERICO CONTE
Technician
I achieved a Diploma in Mechanics in 2017. My job role in T4i consists in coordinating hybrid motors' tests, 3D drawing and following the printing process of the projected components. In my free time I like gaming, hiking and watching films.
LORENZO CAPPELLINI
Project Engineer
I achieved a master's degree in aerospace engineering at Padua University and I am working as junior project engineer at T4i, where I follow the thermos-mechanical design of the plasma thruster. I like crime and adventure books, cooking and travelling.
RICCARDO MANTELLATO
Project Engineer
I am Ph.D. in Technology and Measurements for Space and I worked for 5 years at the University of Padua in the Astrodynamics and Space Debris fields. I have been working as Project Engineer at T4i since May 2108. I am passionate about mechanical design and problem solving.
ALESSIO NISTA
Former Technical Responsible
of Tecnomare (ENI group)
MARIO PESSANA
Technical Responsible in
Thales Alenia Space Torino
GIAMPAOLO GUIZZO
Space Consultant and former
System Engineer in Gavazzi
FRANCESCO DI TOLLE
Management Consultant
and former Director in
Thales Alenia Space
LORENZO FERRARIO
CTO in D-Orbit