We are
propulsion
experts

---
ACCESS TO SPACE
We are a group of passionate people. We are together to provide the space market with innovative propulsion systems and services and develop new disruptive space technologies to answer demanding aerospace market requests.
---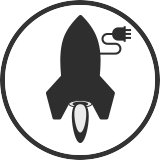 ELECTRICAL PROPULSION SYSTEMS
CHEMICAL PROPULSION SYSTEMS
Propulsion Services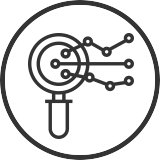 New Technologies
Electrical
PROPULSION SYSTEM
---
We offer reliable, complete and flexible propulsion systems suitable for low cost small, micro and nano satellite platforms and nanosatellite deployers, to allow different mission scenarios, from satellite positioning in LEO orbit to deep space exploration. Based on Helicon Propulsion Technology, our systems are characterized by low development and recurrent production costs.
Chemical
Propulsion Systems
---
We offer low-cost rocket engines for multiple space applications: launchers small upper stages, mini launchers main propulsion units, sounding rockets propulsion units for sub-orbital flights and gas generators. Our solutions are based on hybrid, liquid and monopropellant engines.
---
Propulsion Services
OUR PROPULSION SERVICES ALLOW YOU TO:
Understand and select the proper propulsive system for your mission, knowing the market and taking into account your mission and system requirements, costs, schedule.
Characterize your propulsion system, if you already have one, and understand its performance envelope as a function of the mission requirements and working environment.

Test your propulsion system in our facility in Padua, Italy (up to 10 kN).
Understand the interactions between your propulsion system and the other satellite subsystems or the external environment.
Verify the thermal and structural satellite integrity during the whole mission.
New Technologies
Space Experience
---
Thanks to our extensive knowledge covering all the aerospace disciplines and our analytical, experimental and numerical skills acquired during years of activities in this field, we are always involved in new technologies development projects in collaboration with space agencies, research institutes, established companies and other SMEs.